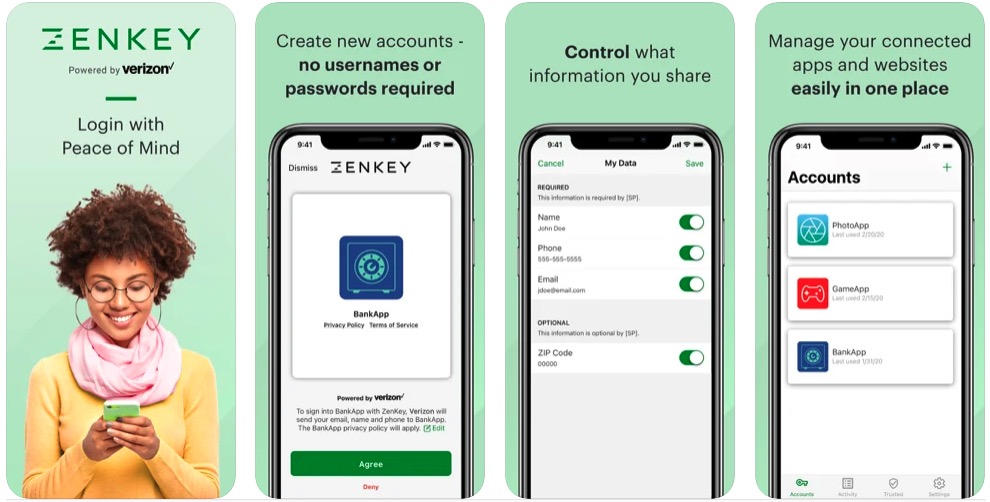 ZenKey is an innovative collaboration between the three major U.S. wireless carriers: AT&T, T-Mobile, and Verizon. This network-based identity solution uses multiple authentication and authorization factors—including network signals unique to a user's mobile carrier—to not only verify a user's device but also allow service providers to verify a user access request and confirm a unique message related to a transaction or event initiated with a service provider.
As the Director of User Experience & Product Design, I built a centralized UX practice and lead a cross-functional team of highly-skilled subject matter experts, ranging from UX design, UX writing, usability research, technical documentation, and frontend development.
A senior member of the product team, I was responsible for all aspects of user experience and product design, including the ZenKey mobile app, style guide, branding and was the product owner for all ZenKey product documentation and platform, as well as the product WordPress marketing site. I reported directly to the Chief Product Officer.
GOAL #1
Understand users mental model and what are the friction points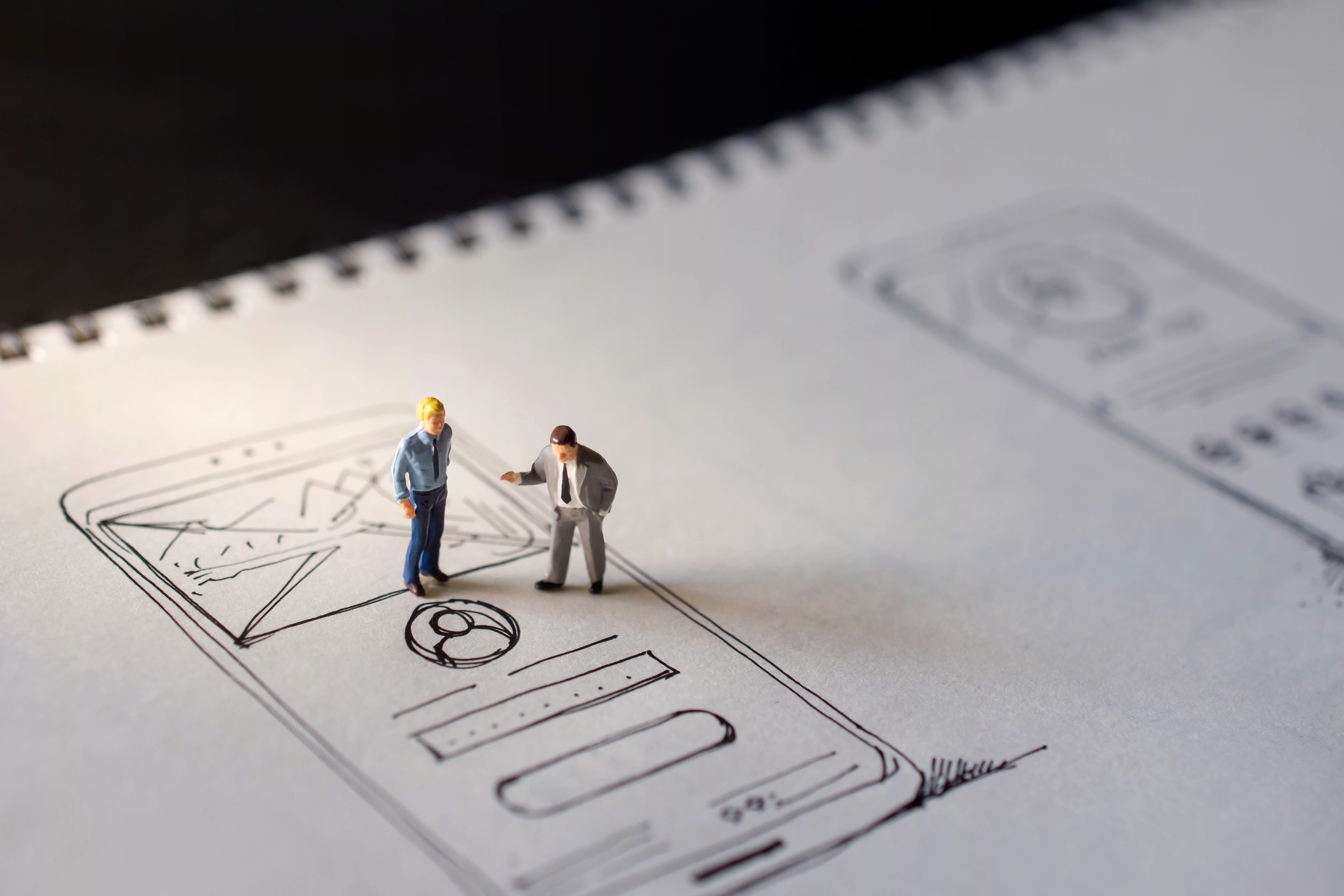 GOAL #2
Ideate concepts that greatly reduce pain points and increase ease of use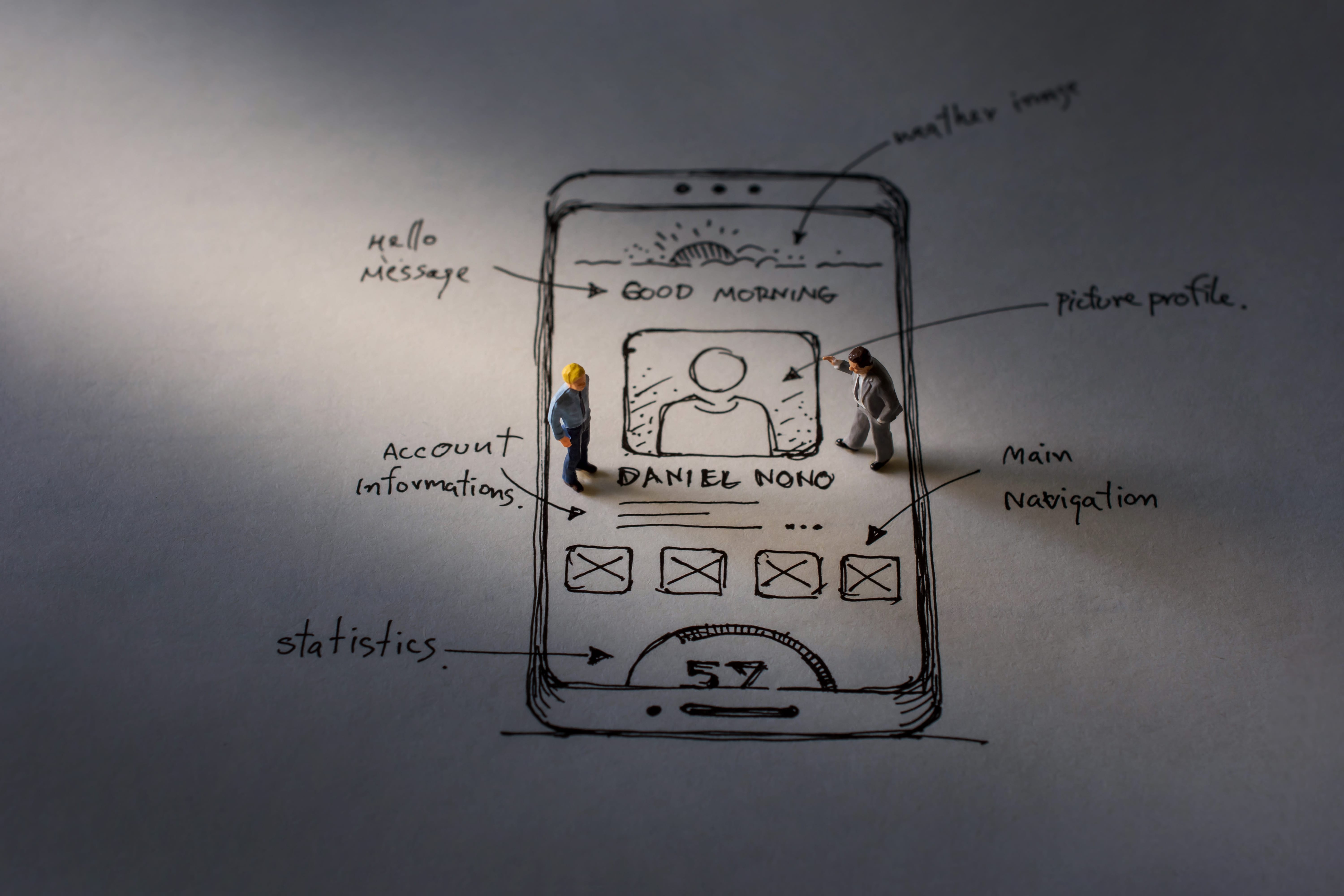 GOAL #3
Increase conversion by reducing the number of registration steps

One of the greatest benefits of using the ZenKey online identity app is the unmatched level of security it brings. Your interactions are secured at an unmatched IAL3 level, which utilizes your carrier sim card.
At the same time, the problem that comes with that is gathering enough information from users so that they can have a completely secure experience. This resulted in a lengthy onboarding and registration process that was both cumbersome and confusing, resulting in high abandonment rates.
As the team lead, my task was to assemble my team and deliver a more streamlined and frictionless user experience, while delivering on time and within budget. Working in synergy with the product team, both teams reported our findings and recommendations to the Chief Product Officer.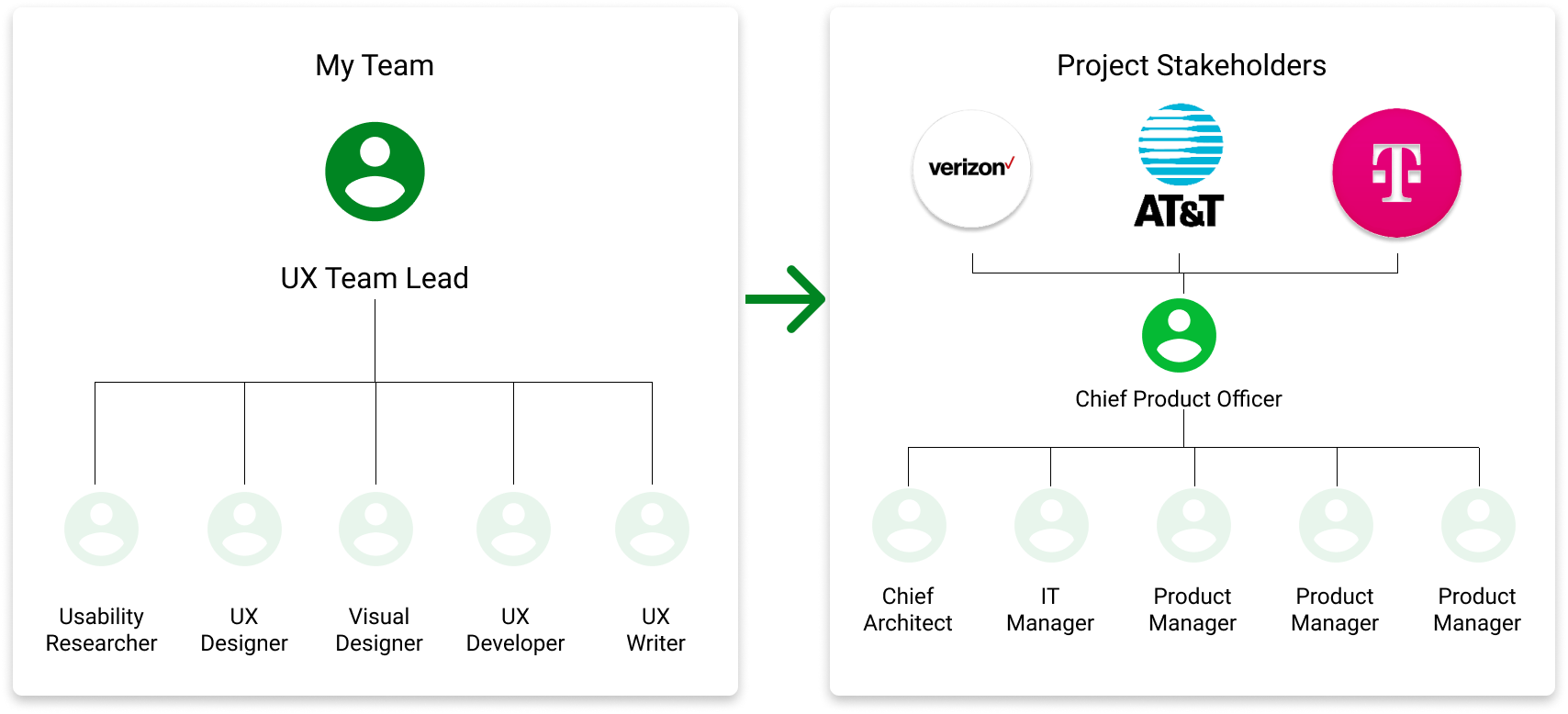 The approach I took was to utilize design thinking so that we could better understand the mental model of our users, ideate a new solution and test whether or not it was the best possible option for the overall user experience.
I also led the timeline management aspect of the project utilizing Agile and scrum in three-week sprints.
AGILE - 3-WEEK SPRINTS / 12 WEEKS TOTAL = ONE ITERATION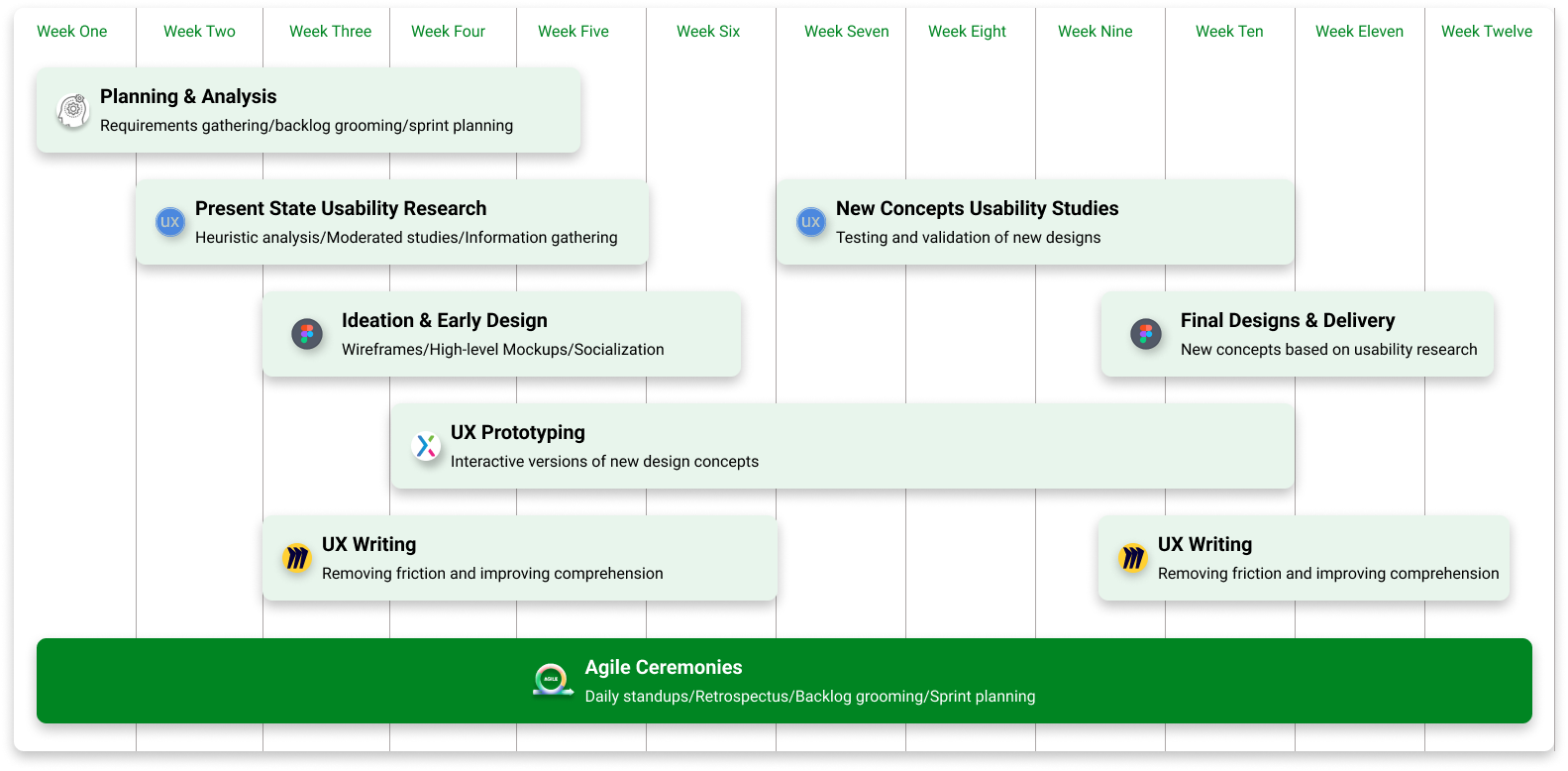 As we only had one 12-week iteration to complete this project, it was important that each project member clearly understood their role and the business requirements. To that end, I setup a customer-vendor relationship between project team members, where one SME would hand off results to the next asap, while working in tandem when appropriate.

We used Miro extensively to facilitate whiteboarding sessions, store ideation, and present findings to key stakeholders.
All research was performed using Userlytics, and we conducted both quantitative and qualitative user testing and usability testing to understand what users wanted and how to match that with business requirements
Figma was a great tool to help us keep moving. Previously I had overseen the development of our own design system, which gave us that speedy advantage.
When it was time to test our ideas I worked closely with UX engineers to develop a fully-functional UX prototype in Axure, which we used to in subsequent user testing sessions.
The entire project was managed by our PM and myself, using Jira and our product backlog.


As you can see, just to begin using the Zenkey app, users had to complete a rigorous 12-step process, which required them to provide information that they often didn't remember or didn't know, such as carrier account credentials, email verification from the account holder (perhaps a family member). In addition, some users expressed distrust with the idea of providing biometric information, such as a face scan or thumb print.
DESIGN THINKING - EMPASIZE
RESEARCH OVERVIEW


By utilizing both moderated and unmoderated user testing, coupled with input from the analytics team, we were able to discover the points in the user journey that caused the most friction and make recommendations for ideation from there.

DESIGN THINKING - IDEATION
IDEATE NEW CONCEPTS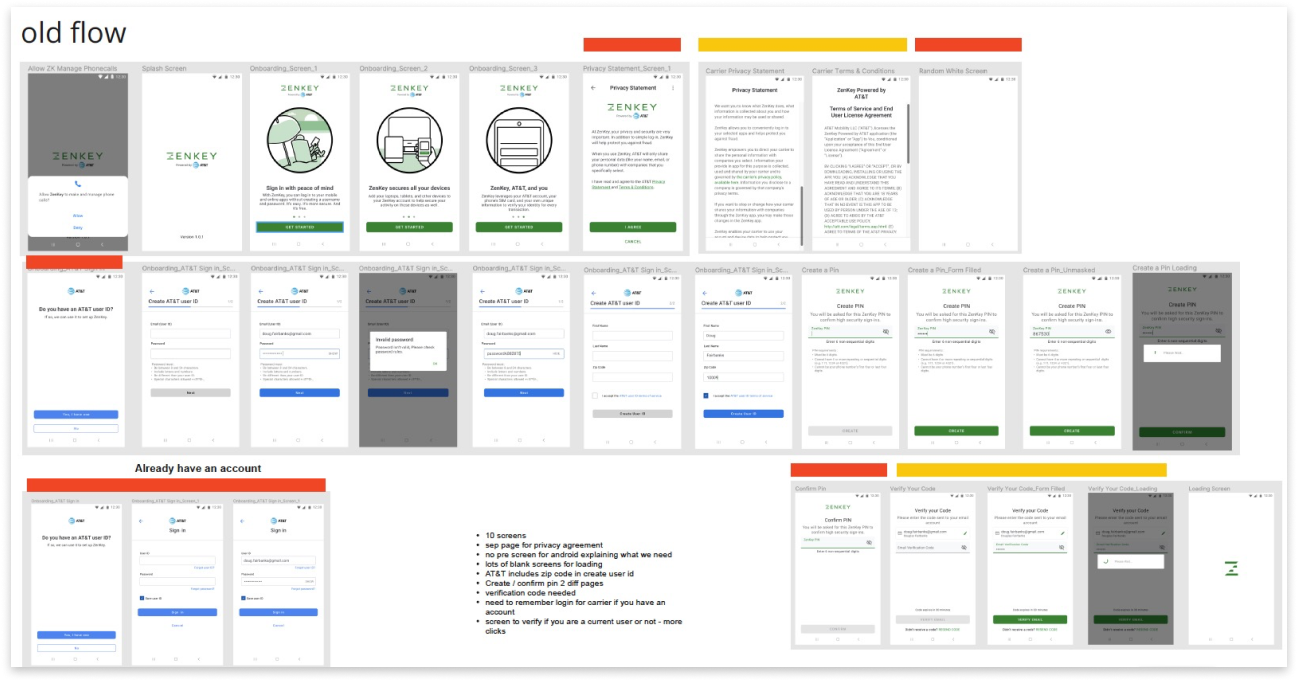 We first began ideating new possibilities by taking an inventory of the existing screens, and working with the Chief Architect were able to identify possible candidates for exclusion in the new flow. This also included an extensive gap analysis exercise, which produced a useful artifact that helped us get to the new design and flow.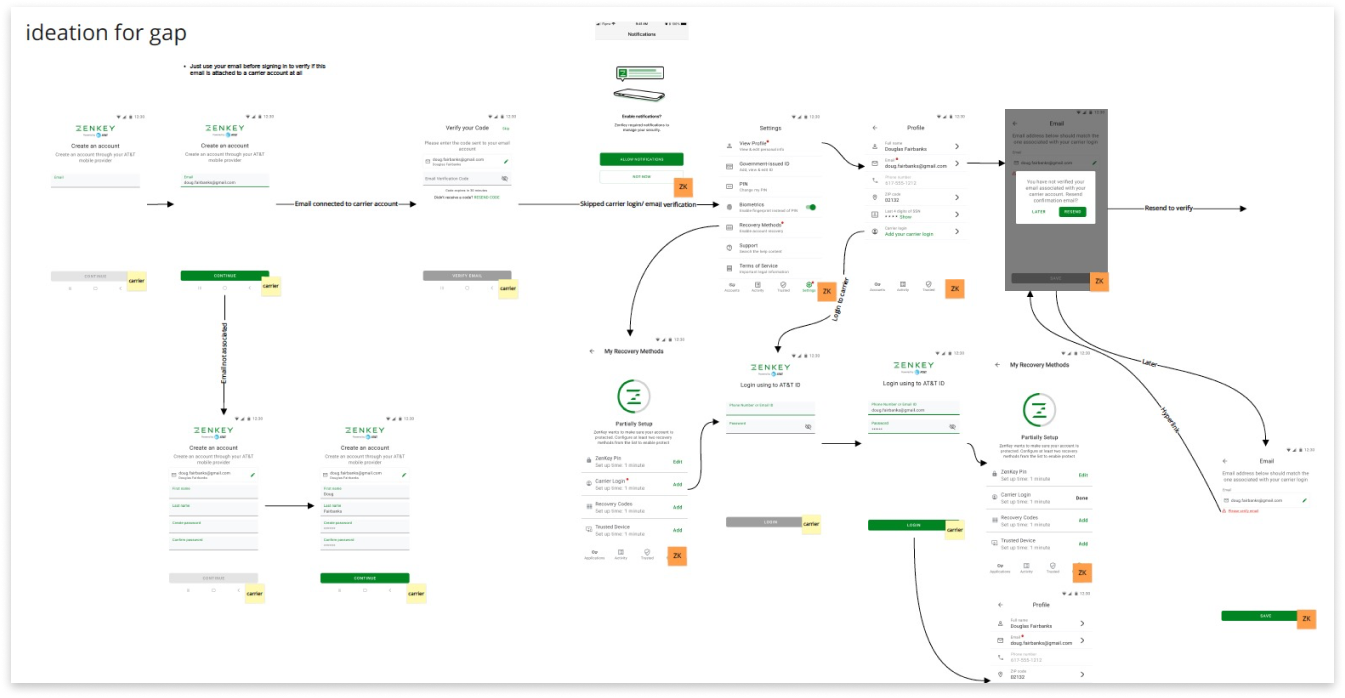 DESIGN THINKING - PROTOTYPING
PREPARE FOR TESTING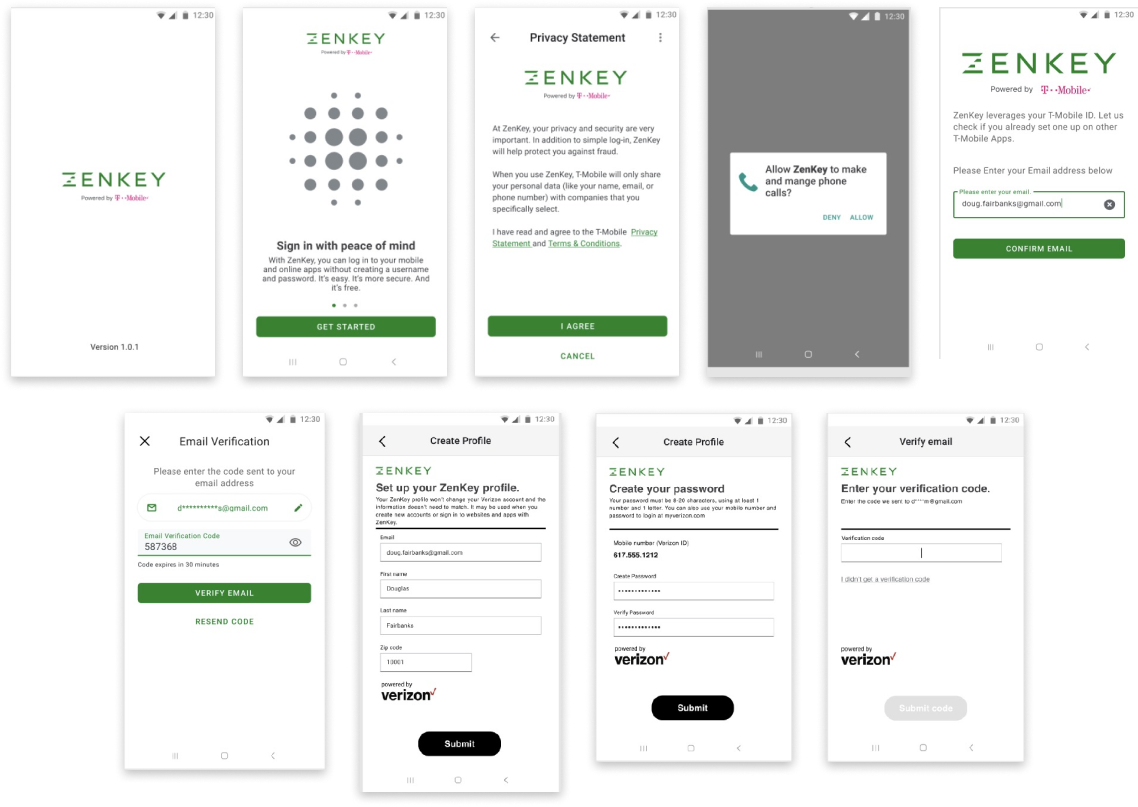 Once the analysis and ideation was complete we tested our hypothesis with prototyping and testing in an additional round of user testing.
DESIGN THINKING - TESTING
RESEARCH FINDINGS & VALIDATION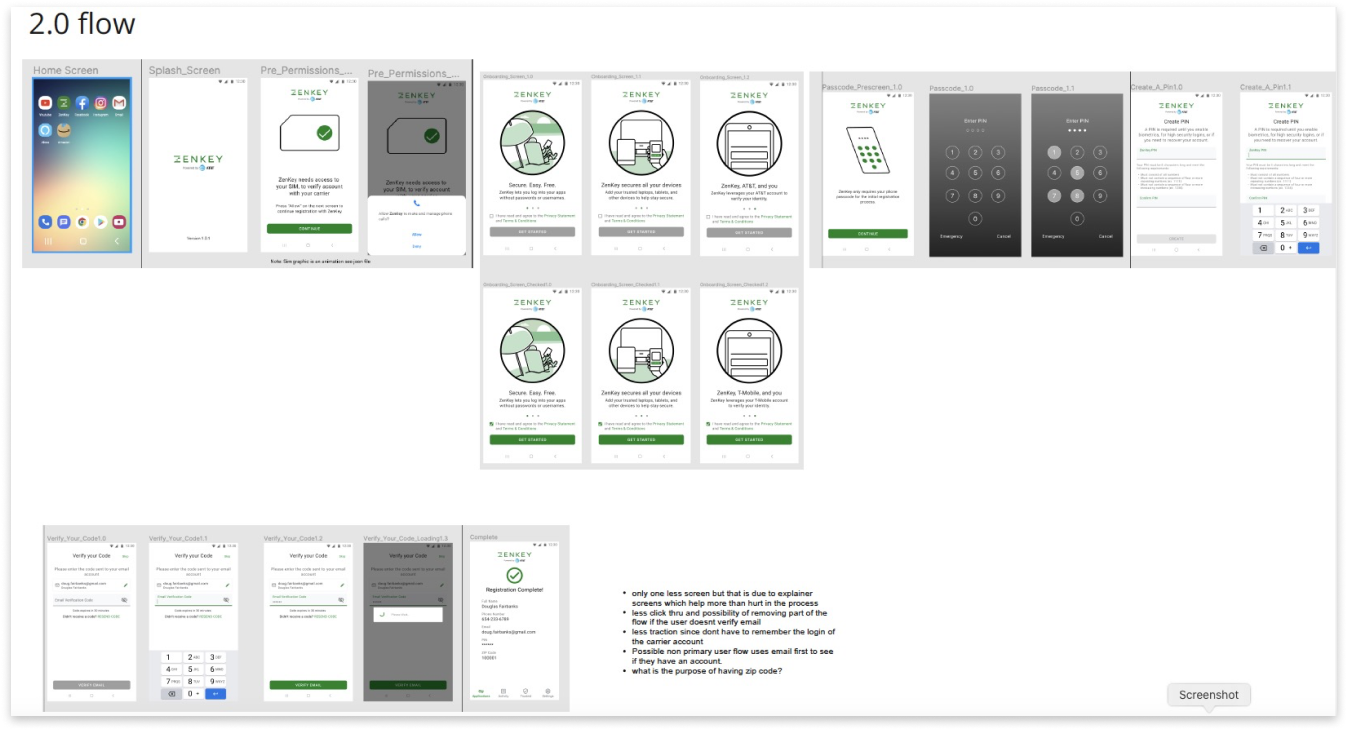 DESIGN THINKING - IMPLEMENTATION
IMPLEMENTATION & RESULTS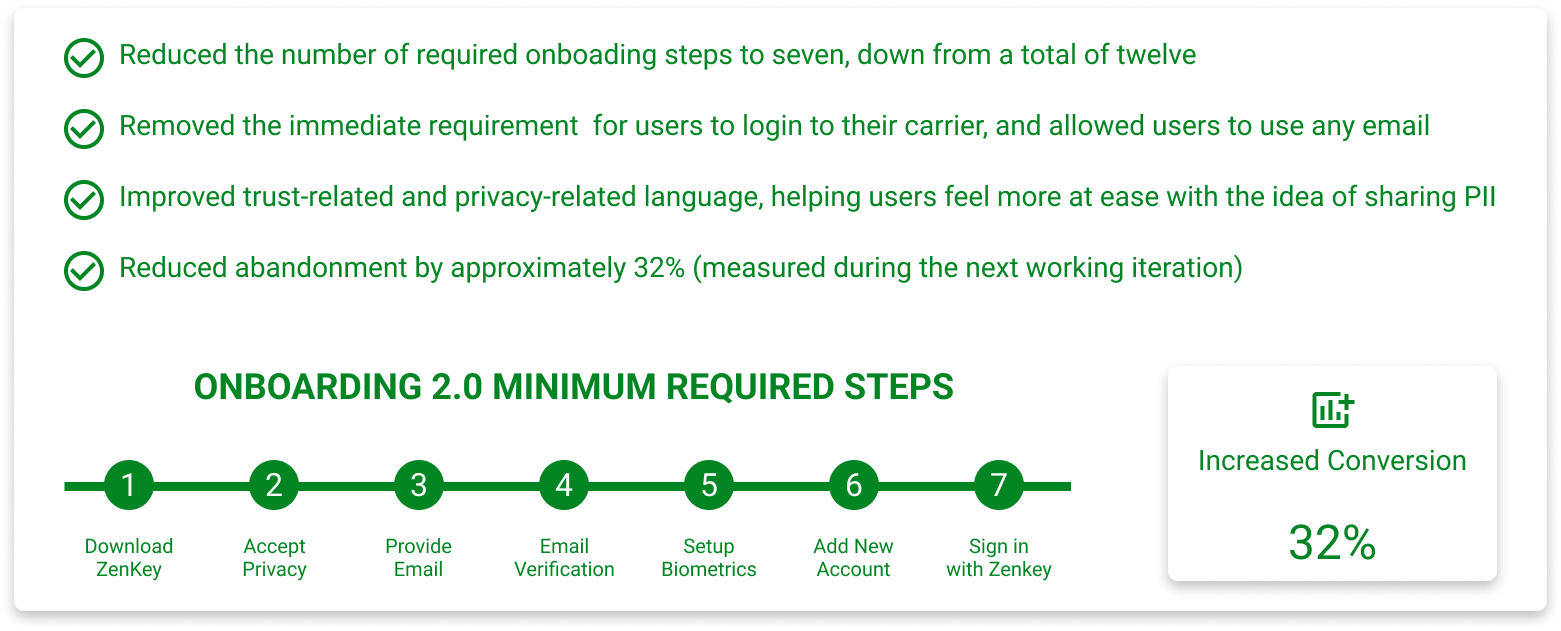 As a result of our combined teamwork, my team and I delivered a much shorter onboarding by shifting to a progressive onboarding experience where users could complete the remaining required steps later after first login and implementation, and increasing conversion by 32%.